This service is temporarily unavailable. We are working on fixing the issue with the system.
Call Me Back™ Service
The average septic tank should be pumped out once every three years. If you have a large family with a heavy water usage, then we recommend every two years. A common argument against this is from homeowners with only 1 or 2 occupants who state that it's hardly used and not full at the end of these three years. True, it may not be full, but after a certain amount of time the solids at the bottom, which we pump out, become almost unbreakable and can be difficult to vacuum out. Unfortunately, due to the trouble this causes, this is reflected in the pumping cost.
We strongly recommend that you do not go any longer than three years.
The best way to maintain this schedule is with our pumping program – the Call Me Back™ system.
The Call Me Back™ System makes life easy!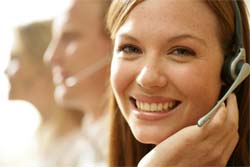 You pick the month, we pick the day.
We service at your scheduled intervals – yearly, every 2 years, or every 3 years – in your requested month. We notify you when your time has come, and we group our customers by area.
Request a courtesy call and we will make every effort to contact you when your septic system is due for recommended maintenance. This is a courtesy that we offer to our customers in addition to the maintenance booklet that is provided.
To register for the Call Me Back™ system, contact us at 613-838-5500.
How do I register for the system?
Leave the worrying to us. We will make sure that your septic tank is properly maintained with our simple and free reminder service.