About Carleton Environmental Services Ottawa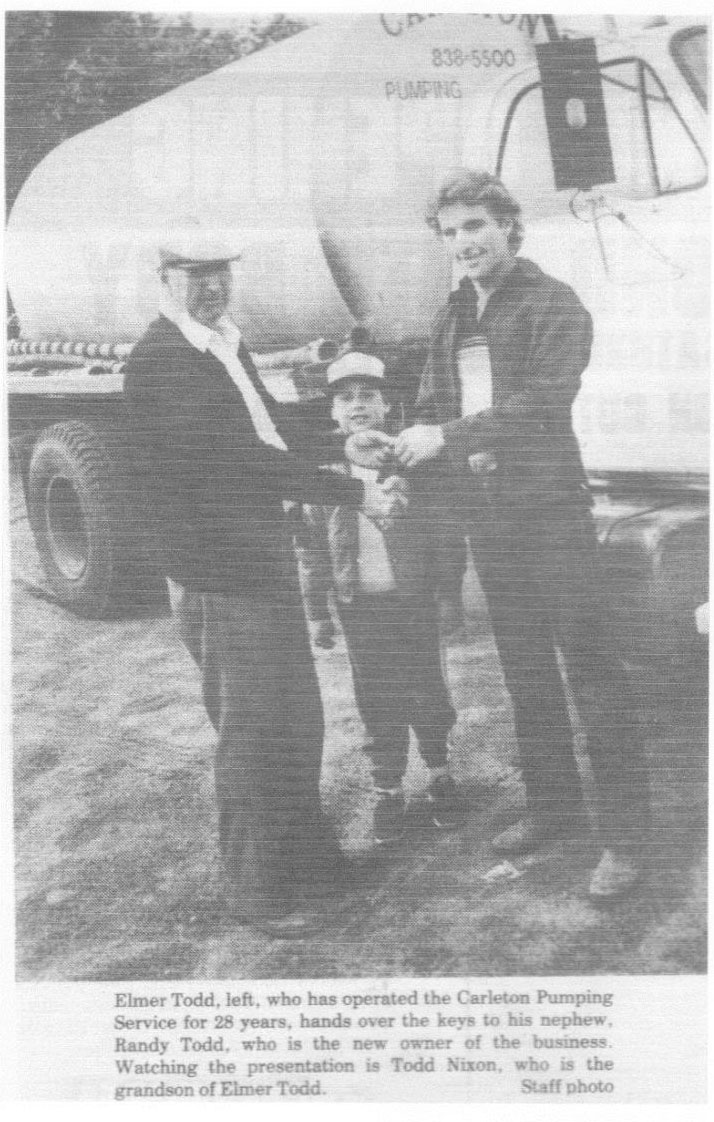 Carleton Pumping has been proudly serving the community for more than 50 years. As a family owned and operated business, we can attribute our success to remaining customer service focused providing superior services and products. We have built our business around integrity, honesty, and hard work to ensure customer satisfaction is a top priority.
We started with only one truck in the yard and a dedication to our customers. Now we have grown the business to twelve trucks and we have been expanding into three different divisions of work to service our customers. Carleton Pumping was sold to Randy Todd (21 years old), the nephew of established and successful entrepreneur Elmer Todd in 1985, who was the former president of Carleton Pumping. Randy has continued the evolution of Carleton Pumping with the continued expansion into other markets. He incorporated Carleton Pumping into Carleton Environmental Services Inc.in 1998. In 2000 he established the portable sanitation division (Toddy's Potties), as well as a part of a Rooter-Man franchise – a sewer and drain cleaning division.
Randy Todd is now been on the board of directors for OASIS (Ontario Association of Sewage Industry Services) for the past 10 years.
Service Areas
Announcing our new service areas. Kemptville, Merrickville and surrounding areas. If you are unsure whether we service your area please contact us and we will gladly assist. We look forward to hearing from you!